Modern companies have long recognized that retaining existing customers is far more profitable than attracting new users. According to recent research, a business can achieve a 25-95% increase in profits by increasing customer retention rates by as little as 5%. Given these perspectives, mobile loyalty apps and their features have captured the interest of many entrepreneurs. We will talk about the benefits such services can provide to companies in our new article.
Loyalty programs: what are they and why are they needed
A loyalty program is a set of actions aimed at rewarding regular users/customers. If consumers regularly return to an online store, renew their subscriptions, or recommend your brand to friends and colleagues, they need to be given certain privileges. These can be purchase discounts, exclusive promotions, and other offers. With this kind of encouragement, people will admire your company even more and make you more money in the long run.
Since almost every user has a mobile device today, you can implement such a system through a mobile loyalty application. Portable devices allow you to interact with customers much more often than a desktop platform. Therefore, you can inform your users about interesting offers much more efficiently through them.
Reward program or loyalty program: what is the difference
The reward program is most often implemented in the format of a bonus points accumulation system. Customers buy your goods or services and earn a special branded currency, which can be exchanged for real money or free purchase.
As for the loyalty program, it can combine a similar accumulation system, promotions, and various marketing activities. This is a whole complex of techniques that are aimed at the longest possible retention of existing customers.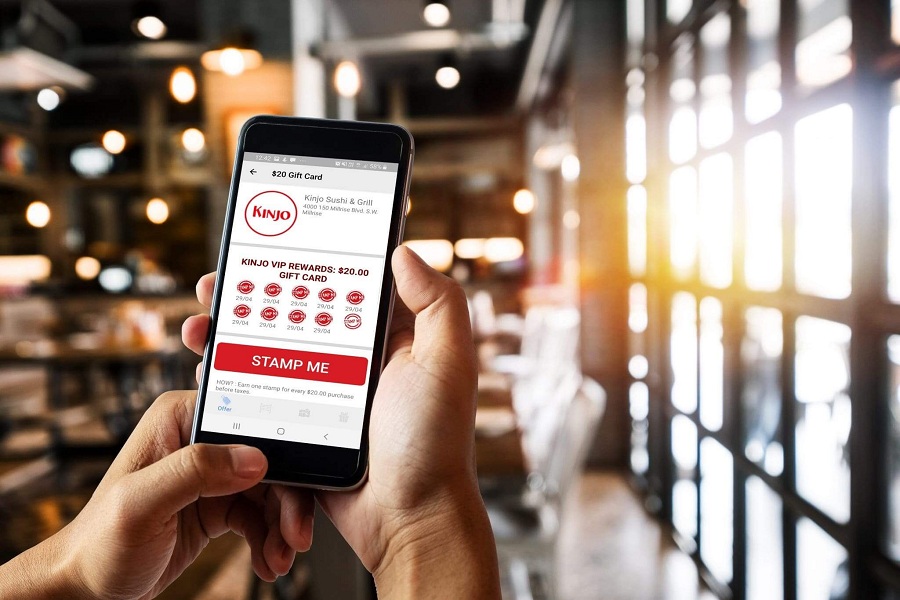 Loyalty program in the mobile application
Given the prevalence of modern portable devices, mobile loyalty programs give you a lot of unique opportunities. Today, users almost never part with their smartphones, which means they can always keep track of the bonuses offered to them. By implementing quick registration and convenient communication with your brand in the app, you will establish trusting relationships with users. The more useful notifications they get from your company, the more likely you are to induce them to repeat deals.
Loyalty program apps for retailers
In the e-commerce segment, a quality loyalty program can mean the difference between a successful and a failed business. Сompetently promoting your products and encouraging users through the mobile app, you can:
nudge customers to repeat purchases through relevant recommendations;
increase the average check relying on bonus offers;
better understand the needs of the target audience and offer them more relevant products or services;
engage inactive customers notifying them about the most profitable promotions.
What loyalty programs do youth brands choose?
Starbucks is a prime example of a modern, engaging brand. This company regularly runs exciting promotions for its client community and allows you to accumulate special points. After collecting a certain number of such points, customers can receive interesting bonuses or use them to pay for orders.
In the field of selling textile products, it is worth mentioning the Urban Outfitters online store. Their loyalty program's uniqueness is that they reward customers with brand points for more than just purchases. Their consumers accumulate this currency by reading blog posts, participating in various promotions, and even using hashtags on social media. People can convert the obtained points into discount offers, cinema tickets, and many other valuable bonuses.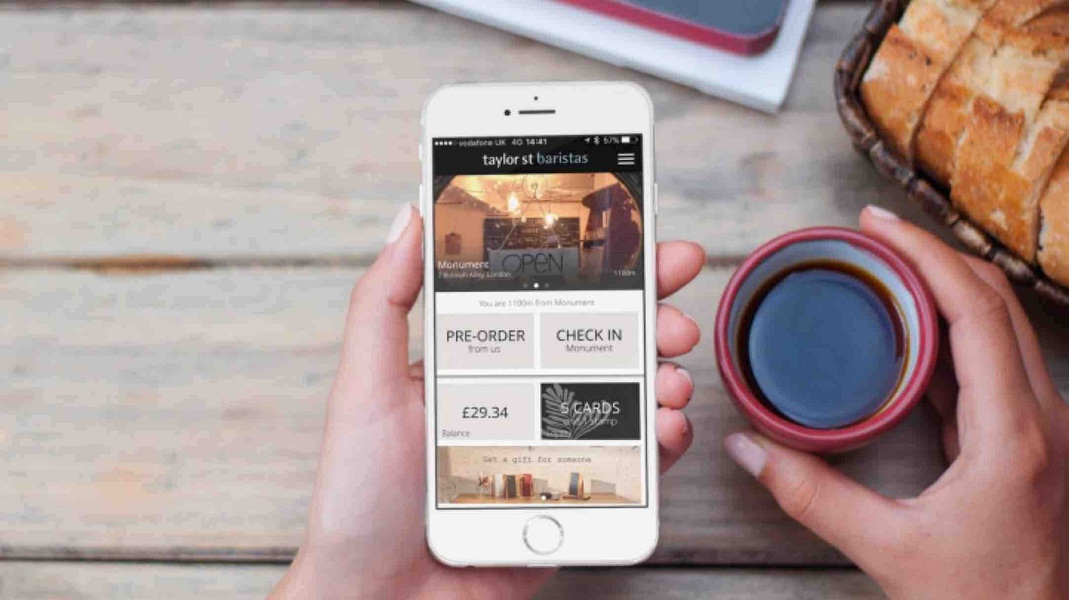 Conclusion
In the age of modern mobile technology, companies should try to make the most of their apps. By implementing a profitable and engaging loyalty program in your mobile service, you will be able to form trusting relationships with your customers and keep them for much longer. As a result, regular repeat purchases, renewed subscriptions, and your brand recommendations will help you significantly increase your bottom line.
If this scenario suits you and you want to learn more about the development of such mobile products, please contact our team for advice. By combining your ideas with our many years of experience, we will create an app with a loyalty program that will allow you to get even more long-term customers.
By the way with all the mobile apps advantages for business you can read our updated article!
---