How to create an app and what you need for doing this? What is the fair price of it? Lampa Studio is going to answer these questions, crucial in our smartphones era.

It's not a secret, that nowadays users prefer smartphones to desktop computers and laptops. It's a trend. The mobile traffic is constantly growing and growing on the market. Recently, it has passed a 60% point. That's why today it's easier to reach the customer via his cellphone, which is in his hands, pocket or bag literally every time.
Creating a mobile app or a mobile version of your site is a "yesterday's problem", not "today's". Follow us and check our next articles on how to choose between the app and the mobile version.
But…. if you have already weighed all the "pros" and "cons", read your fortune by the Wi-Fi, knocked on the tambourine and concluded the app is better for you and it will get your business to the next level, read on. Here are some handy tips on app development, prices, methods, and ways to assess the contractor's competence.
The key issues before choosing your app's developer
 Checklist before contacting an IT company:
Visual part. Check your competitors first. Find things you like or dislike, highlight them, save the links and screenshots (to use them as references later). Mind, the reference app doesn't need to have the same theme as yours. 

Check the developers' portfolios. Are you delighted with their works? Well, they unlikely to do your project much better. Feel free to refuse and be demanding.

Analyze the would-be contractors' professional area. What do they do most? It's likely your work would be done better if they get about your business. But there's always a risk the price will be higher in this case.

iOS, Android or other platforms? You'll have to figure out what OS your would-be contractor deals with. Plus, make your mind right. Are you going to create apps for different OS or an app working with two (or more) OS at the same time? It's a must.

Decide if you can work online. Outsourcing in Ukraine's a great option to reduce the time and cost without losing quality. With the right approach to choosing a contractor, you can find the best price/quality ratio for you. Verified by Lampa Studio.

Check the contractor's time and quality guarantee as well as the documentation and legal issues.
Along with that, other must-discuss challenges might arise. But take your time to go through the checklist above. Don't get distracted.
Now let us move on to finance and management questions.
What can affect the apps' price:
Choice of the mobile operating system: iOS, Android or a cross-platform solution?
To understand what you need, answer the following questions: What's the MVP or full version of the project deadline? What're the quality requirements? How many features will the project have?
If you want to try out the MVP or demo prototype as quickly as possible, choose a cross-platform solution. You can immediately reach the audience with both iOS and Android. Plus, this option's usually at least 30% cheaper than two separate native apps. But, for complex projects, it won't do. Also, usually it loses in performance.
A cross-platform solution's acceptable if the app doesn't use complex interfaces and functions related to the hardware components (cameras, geolocation, etc.). If the app's more or less complex, you better focus on the native apps.
Is it worth doing all the platforms at once?
If you've decided to develop native apps for iOS and Android, the next question will be: "Is it worth doing both the platforms at once?" Of course, you always want everything faster and altogether. However, if you focus not only on the implementation speed but also on the budget, we, Lampa Studio, advise you not to do that. The small-time shift between app versions (from a few weeks to a month) will be the much better decision.
What advantages does this approach give? While working on a certain platform, you'll already handle all the questions with the documentation, the backend (see details below) and you'll be able to reveal some nuances you didn't count in logic or design. In general, you will have the chance to see the app "alive." All this minimizes the risk of downtime and if some changes are needed to be made it'll require fewer resources. After all, each such downtime or delay is not the contractor's fault. The revision or change requests will be your additional expenses. 
Android or iOS?
Of course, the more the audience is, the better. But, at the beginning, you're still testing the project. So focus on one OS. But which one? Mind the following things:
analyze your target audience: age, profession, paying ability, region. What smartphones are these people likely to use?

mind it usually takes longer to test and debug the app for Android. There's a greater number of smartphone vendors than in iOS.

if your app has a complex interface with non-standard elements, the app's development for iOS will take more time than for Android. 

Android devices are more common. In 2019, 80.4 % of people use Android in the world market. Only 19.6 % picked iOS devices;

Apple (iOS) product owners often considered more financially secure;

consider the particularities of your industry. People of different professions differ in their needs.
Conclusion: if you don't have a specific audience, which is mostly using Apple (iOS) devices, we recommend to start with Android development.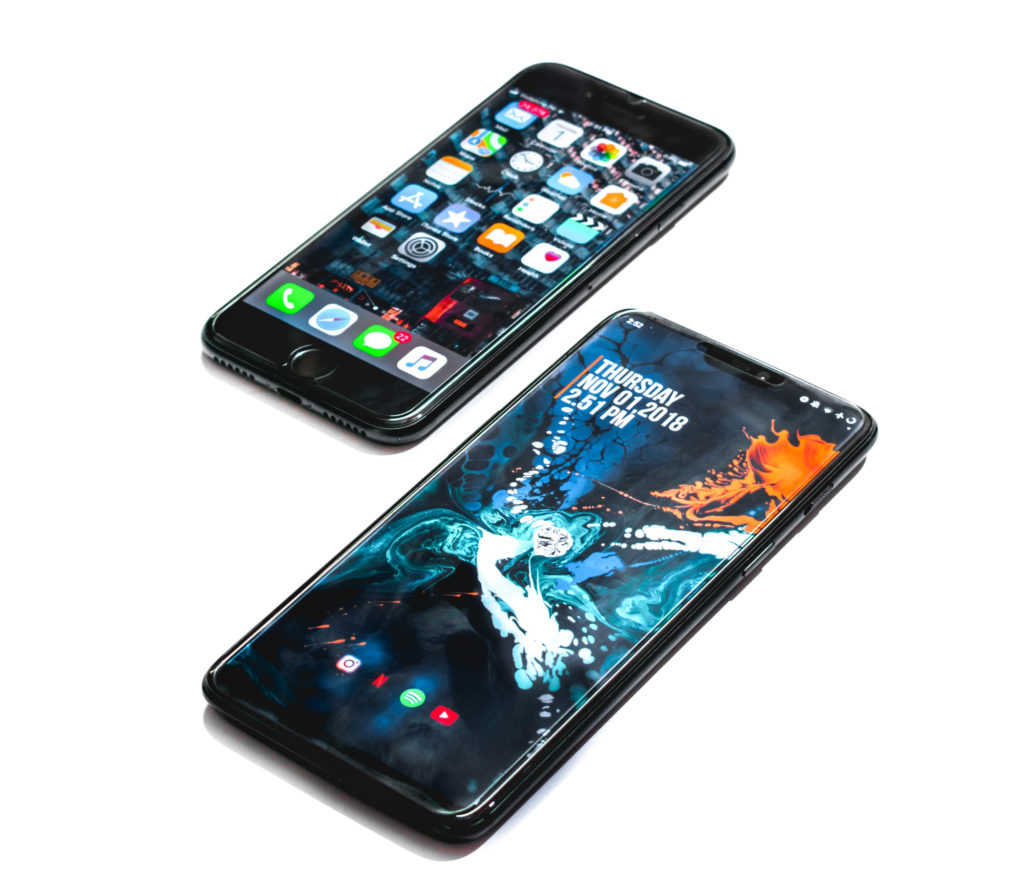 Will your app have both frontend and backend?
The major question of the cost calculation for your project will be whether your app needs a backend (server-side) or not. Almost all the biggest well-known apps today consist of the part called frontend (client), which is constantly interacting with the other part called backend (server).
A complex project will need a server, sooner or later. This can be for various reasons: storing user data in a secure place, synchronizing between different client devices (for example, chat applications) or transferring the app's logics to save phone resources.
It should be understood that if the application has a backend (server-side), additional time and cost will be needed for its development. Check, if the service provider can work both on the frontend (client-side) and backend (server-side) parts of the project. Two different teams that have never interacted might not "find a common language."
UI/UX design
Another important point will be part of the frontend called user interface (UI). It's key to the app's success. And indeed, who wants a bad-looking app?
The app's design is made by a separate interface design specialist who uses special programs: Photoshop, Sketch, Figma, Zeplin, Invision, XD, etc.
Mind, the design takes at least ⅕ (30% of the app's budget). At the same time, UI/UX design hourly prices vary from $15-50/hour.
So if you want to save as much as possible in part of UI/UX,  do not forget to check the first points we mentioned at the beginning: study the contractors' portfolio, pick up the references. And, the last, but not the least – GET TO KNOW WHAT YOU LIKE.
How to find the best price/quality contractors? 
The most interesting question. Everyone wants it to be fast, cheap, and chic. The IT market's now full of options. Each one has its drawbacks. But each one has its own fit.
Freelance
To avoid paying the office and reduce taxes, contact the freelancer market. Here, you'll hire people cheaper and you can directly contact the contractors. But this has its own risks. So, it'll be hard for you to control the freelancer's work. And you'll not always see the quality of the work. So, this approach's more applicable when working on the app prototypes, MVP's, etc.

Hire a developer yourself

vs

Contact the outsourcing company
There're two more options available. If you're good at the app development, you know how and you WANT to manage a team, try to attract developers to your company. This can be done on a permanent basis. You'll be fully involved in the development process and control the result.
The second option's to hire a separate company specializing in software development. They'll be in charge of all the team building, planning, communication, testing, and business analysis. You'll be responsible only for the payments and key decisions.
The latter option will be preferable if your specialization's far from the web or app development. And on the contrary, the outsourcing company has a solid experience in this area. After all, whatever your temptation to figure out everything by yourself, in the end, it only leads to misunderstanding not a success. Paradox.
Outstaffing / Remote employees/ Dedicated team
Do you have an idea that will definitely grow into a long-term project? It makes sense to hire people who'll work only with your business project. You can create a remote office with a dedicated team within a software company basing on the outstaffing model. 
Unlike the outsourcing, in the outstaffing model you, as the client, have direct access to the entire team, not just to the Project manager. In this case, the contractor will provide all the necessary staff: developers, designers, QA testers, managers, etc. It will also be in charge of the organization and administrative issues (office, equipment, taxation, insurance and other).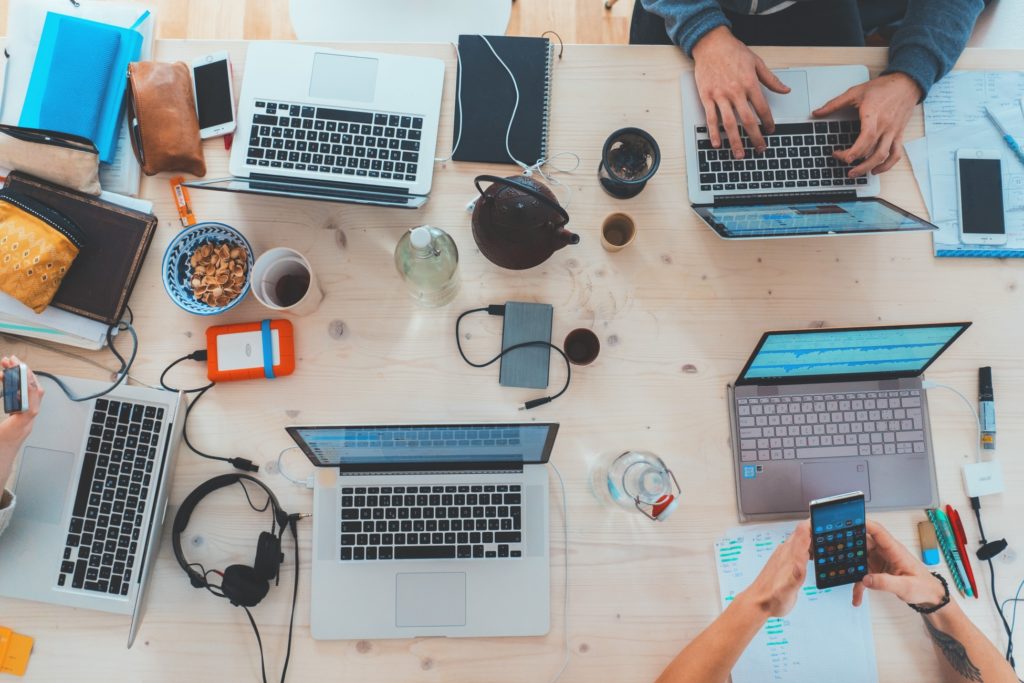 In fact, you will have a team that will deal only with your project throughout the working day, only remotely. There's an option when a part of the team (for example, managers) is on the client's side.But this option will be good only for long-term projects.
What about the app development prices?
We've gathered a few figures for the "running" requests. Note: the prices're formed by Lampa Studio team with its experience and quality approach. A distinctive feature of our work is attention to UI design, smooth animations, full-fledged analytics and many others, not obvious options.
Taxi service app like UBER/ delivery service like Glovo
If you want to create a project similar to UBER/Glovo:
the user app's frontend part (client-side) can cost starting from $14,000 (iOS + Android) 

driver/courier frontend part (client-side) – around $9,000 (iOS + Android);

the backend (server-side) – from $15,000, depending on the load and other nuances.
Also, the UX/UI designer's work for iOS and Android's included in both the prices.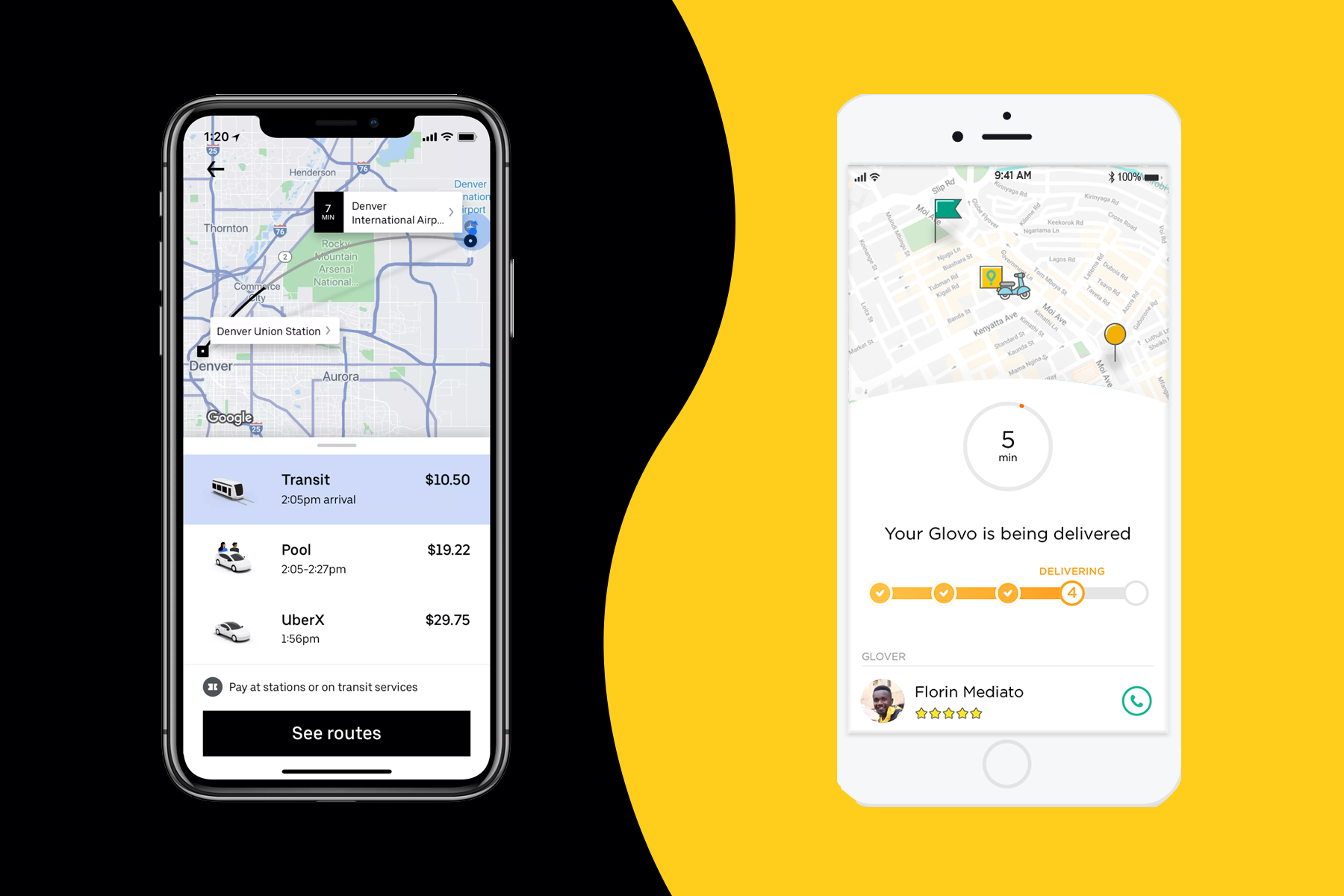 Messenger app like WhatsApp/Telegram/Viber
The other popular requests are messengers. One of the most popular one's WhatsApp. The app's developed for iOS and Android operating systems separately. The approximate development cost is:  
frontend part (client-side) — starting $18,000 (iOS + Android)

the backend — starting $15,000
Also, mind in messengers like WhatsApp, there're lots of additional functions, such as encryption and calls. So, the final cost also depends on the need for these features.
For example, if you need a version without voice calls, it'll cost about $36,000. Of course, the Whatsapp-like app cost is rough. For any project, it can vary, depending on the details, technologies, etc.
Summary
Creating an app for a project, business or even start-up is a very good point. But if you do not want to stumble upon all the classic difficulties and disappointments, you should approach this process with responsibility. At least, during the planning and the contractor selection.
What's more, always bear in mind projects such as UBER, Glovo or WhatsApp cost not even thousands, but millions of dollars of investment in the development and marketing. Despite the seeming simplicity, think twice about whether to just copy the idea. In today's world, apps don't upsurge just by chance.
Over the 5 years of work here, at Lampa Studio, we often met customers who had had disappointing development experience previously. Sometimes, for different reasons,  we literally had to rescue projects. In such cases, we always start with debugging all processes – starting from task management and development to correct release dates (at least not on Friday! 😉 ).
We help to move to the Agile-oriented methodology for convenient and transparent control over the results. We share our technical experience and try to make it clear to the customer what HE must do for a successful project. Our aim's to show that everything can be fine with the right approach. And also launch the project successfully, of course.
Finally, we should admit that there're many preliminary calculations of the apps' costs on the Internet. But if want to get the exact one, feel free to contact us, Lampa Studio. We can help you make all the estimations correctly, quickly and professionally. And FREE of charge, of course. Welcome!
By the way with all the mobile apps advantages for business you can read our updated article!
---