Studio Lampa is still making efforts to have your new mobile application to be the most downloaded in the Stores. Therefore, we continue our list of caveats and advice.
4. THINKING YOUR APP'S GOING TO SELL ITSELF.
No matter how optimistic you are about your launch, when you publish an app, you're tossing it into a sea of thousands of competitors. If you don't have a comprehensive plan to increase visibility, you run the risk of having it disappear altogether.
Before you get started with your marketing efforts, it's important that you define your audience. Are you targeting a small niche, or are you aiming for a broader market? Either way, make sure your app identifies specific issues that affect that market, and then design your app to address those issues. For identifying trends and consumer demand, try using tools like Google Trends and Xyologic.
Even if you don't develop your app around new hardware technology, it's always something to keep in mind – it could give your app the big boost it needs.
By the way with all the mobile apps advantages for business you can read our updated article!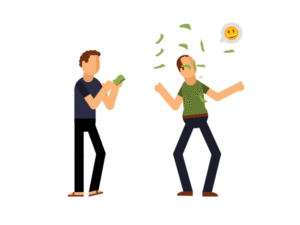 5. TRYING TO BE THE BETA TESTER FOR YOUR OWN APP.
There's a reason why beta testers are important: They offer valuable outside perspective that will help to catch issues with your app.
It's not just the bugs that matter, either – some of these ideas can be crucial for making your app user-friendly. For instance, maybe your in-app purchases aren't communicated clearly enough, or maybe your use of advertisements is making the entire experience feel a bit jarring. Because you built the app this way, it's harder for you to be able to pinpoint these high-level flaws.
Use app-analytics tools such as Flurry and Google's Universal Analytics to see how your testers are using the app. The more people you can have beta test your app outside your own office, the more prepared you'll be to send your app out into the real world.
It is not so easy to understand the Pitfalls of mobile development .
Therefore, in lampa.dev/ you can order a Mobile application and get a Free Consultation.
---