1+1 International app for iOS, Android and tvOS developed by Lampa Studio has been released. 
The popular 1+1 International channel can now be watched in every place on the Earth. All you need is a smartphone, tablet or Apple TV with you. Lampa Studio is glad to participate in the 1 + 1 Media company project, designed to help Ukrainians abroad stay in the rhythm of their country life.
The main part of the tasks during the development was devoted to stable HQ live broadcast on numerous variations of Android devices. To solve this issue we have used modern player engines with full HLS support and customized them to the requirements of the application.
Among the features of the app: broadcasting to large TV screens via Chromecast and AirPlay and also UI design adaptation for tablets. Wide capabilities of the Google Firebase analytical platform  has been either integrated into the app.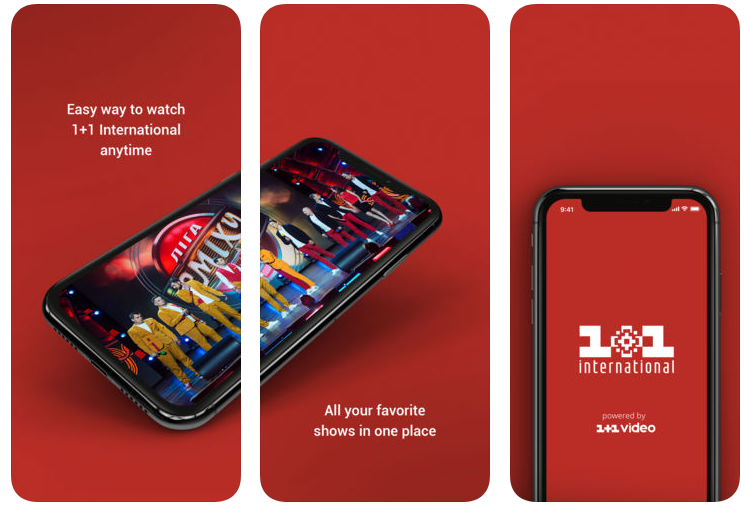 The main functions of the 1+1 International app are:
Permanent live-broadcast channel with no need to register

Adaptation for tablet devices

Chromecast support

Support of tvOS (Apple TV)

Google Firebase integration
Watch the 1+1 International channel any time without ads, 24/7, worldwide by installing the app from Google Play and the App Store.
Brief info notes:
1+1 International is an Ukrainian-language channel focused on Ukrainians abroad. The idea of the channel is to help Ukrainians abroad to remain in the rhythm of life in modern Ukraine. The channel content consists of news stories of the Television News Service (TSN), journalistic researches, documentaries, and cultural studies.
---