WORK SMARTER, NOT HARDER. RUNNING A BUSINESS OF ANY KIND IS A MONUMENTAL TASK WHICH REQUIRES SHOULDERING MAJOR RESPONSIBILITY AND MANAGING RESOURCES EFFECTIVELY. A GREAT AND HANDY TOOL FOR MAXIMIZING PRODUCTIVITY AND UTILIZING RESOURCES TO THE MAX IS YOUR SMARTPHONE. MOBILE APPS CAN HELP BREAK DOWN AND SIMPLIFY MANY OF THE DAY-TO-DAY TASKS A BUSINESS MUST ACCOMPLISH.
SO WE SAVE YOU THE TROUBLE OF HAVING TO DIG THEM OUT ON THE WEB; HERE ARE 5 HAND-PICKED APPS THAT CAN BOOST YOUR BUSINESS PRODUCTIVITY.
Planning is job one in of steps in every business man routhine, and Wunderlist is an uncomplicated way to keep tabs on all to-do lists. As a dentistry student and business owner, I have many tasks that need to be tackled simultaneously.
Wunderlist has a generous free plan that makes it easy to create each list. I've tried using different apps, and many are great in their own ways. Sometimes, though, simplicity is important. This is where Wunderlist shines.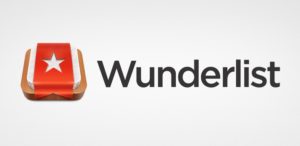 In the past few months, my email inbox has been overstuffed. I love interacting with a lot of people, but dealing with all those messages can be a huge time drain that really drags down my productivity for the day. I schedule time at the end of the week to respond to everyone who sends me an email. But occasionally, I'll get caught in a back-and-forth communication loop that derails me from checking other messages.
A simple solution? Schedule emails to send at a later time. Boomerang for Gmail enables me to do it with the click of a button. The app also lets me set a reminder, which can be immensely helpful to stay on top of follow-up actions. For instance, if I'm typing an email to an influential contact, I can instruct Boomerang to ping me with a reminder if there's no response from that address in a certain number of days. Boomerang even can schedule a follow-up message to go out automatically.

Buffer is a great app to manage your social media profiles without a lot of hassle. Keeping these media platforms active requires a volume of high-quality content. If I find a great article, I can use the Buffer browser extension to post across all my platforms with just a few clicks.
And if I want to schedule articles to post throughout the day or week? Buffer lets me do that, too. It's a simple and smart way to share useful information.
Buffer offers several pricing plans, but the free option is more than enough to get most small-business owners started. For $10, users can upgrade to enable RSS feeds. This feature updates profiles when new blog posts go live, automating another part of the process.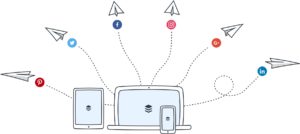 I sometimes come across articles or videos that pique my interest, but I can't divert my attention at that very moment. With the Pocket extension installed, I can click on that information source to add it to my queue. At the end of the week, I block time to check my queue and delve deeper into those fascinating topics.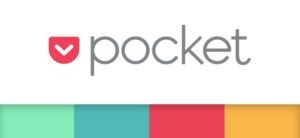 5. CLEAR FOCUS
Clear Focus helps me apply my three-step process  specifically, the Pomodoro technique.
Clear Focus provides the structure I need to achieve high-quality results in less time. I've tried several similar apps based on recommendations from friends, but I always find myself returning to this one. Its clean design and streamlined function elevate its simplicity — and that's the most important element in any productivity tool.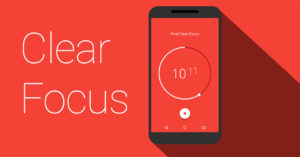 In order to order an application or get a free consultation on mobile applications, turn to https://lampalampa.net/
---