Let's continue our conversation about the trends of mobile applications development in 2016. There are 5 more trends in turn, we  should pay attention to.
6. THE INCREASE OF CORPORATE OFFERS NUMBER
Business is close to the understanding of the circumstance, that the activities of the mobile phone users has become skyhigh. That's why it is really important to become as close as possible to the requirements, recommendations and offers. And if not to take them into account, than you might face really unpleasant consequences.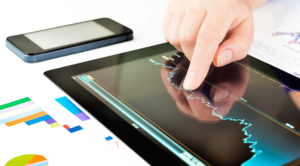 7. INTERNET OF THINGS
This trend has already become a part of our life, still, it looks like, it is way ahead of its time. Many developers take part in the IoT projects, in order to become sophisticated in this sphere. Of course,  for now, they appear as start ups, still the risk is worth the possible result.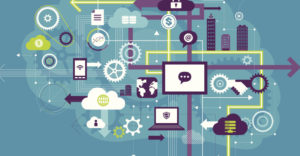 8. ONLINE APPLICATIONS
Nowadays there is a tendency to develop applications, mainly those which work in online mode. It is not a surprise, when taking in account that the final user becomes more demanding of the developers and their "brainchild" and able to connect to the Internet literally in every corner. That is why it is easy to predict , that the user will most likely prefer the app that requires Internet connection.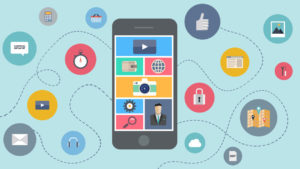 9.  LIMITED NUMBER OF COLORS AND LAYERS IN THE INTERFACE
Together with the establishment of " flat design" in the leading role, the relevance and popularity gained such traits as austerity and the purity of interface colors. As the color is an element of the product's good and an integral part of brand, minimalism is appropriate enough in it. At least on the ground of the fact that the  reduction of the colors number allows to operate the application better, to notice accents and form the opinion about the brand.
As to the layers, we should mention, in case to overload the product with them, you will get a texture, which might be never identified as "vivid" and "elegant". And "blend" will perfectly fit it. So the fair solution would become the mixture of flat layers. It's because today the intensity and prospective might be reached via layers and their mixture.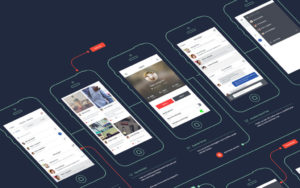 10. PROTOTYPES
Prototype is nearly the most important part of successful and high quality application. It aims to implement the functionality, to prognose the reaction of the users and to determine "survivability" of the idea included in the product. Of course, to name it a brand is really hard, though, without it everything loses its sense.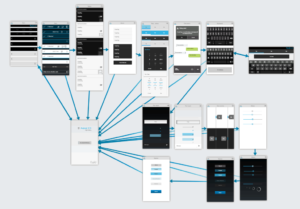 ---