We are going on with the mobile phone monetization models. And the next stop is…
FREEMIUM
This model is based on the free application, which often offers paid functions and different bonuses. The user originally has a standard number of functions and options, but he has to pay for advanced abilities. Still, the majority of developers make a minor amount of paid functions of a game or an application.
Freemium is a combination of words "free" and "premium". Along with advertising this type of monetization is the most cherished and popular. It is optimal for the vast auditorium of users.
Moreover, freemium is distinctively user-friendly and acceptable. So the user has 2 options at the same time: to use the free version or to spring for the upgrade.
The most important aspect of this model is to find the balance between paid and free part of a game or an application. In case there's going to be a lack of free functionality, in no way will assure the user to show the interest in paid ones. But there is a flip side of the coin: the abundance of free functionality is able to create the reluctance to buy additional functions.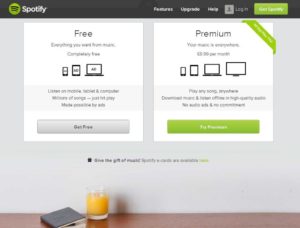 IT IS IMPORTANT TO UNDERSTAND, THAT FREEMIUM IS BETTER TO INTEGRATE IN:
Absolutely different games (like Plants vs. Zombies 2)

Social applications, which offer premium accounts for the users (OkCupid)

The service applications (Dropbox)
---